Sports
Sports Day 2023
Thank you to all the parents, Carers and friends who could join us for our Sports Day. The children all participated well and there was a great sense of sportsmanship throughout the afternoon. It was a close event and congratulations go to all the children with the following results:

Romans 113, Normans 114, Vikings 118 and Saxons 119.
Paralympic Games 2022 - 4th July 2022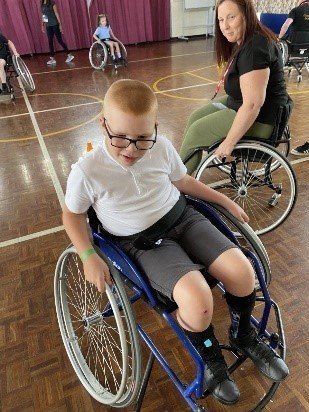 On 4th July, Grayson from Year 5 attended the Paralympic games held at Tymberwood Academy. Grayson had the best time at the Paralympics. Grayson first played goal ball where all the children where blindfold and listened for the ball to come near them. He then moved on to play sit down basketball they were put into teams of five including a teacher, they passed the ball around to each other before trying to score a goal. Grayson really enjoyed this game and was excellent at scoring! Next they played wheelchair basketball, everyone had a wheelchair including teachers passing the ball and shooting hoops. Last games we played was Boccia fun had by all. Grayson played all games and really enjoyed his morning.
Well Done Grayson!!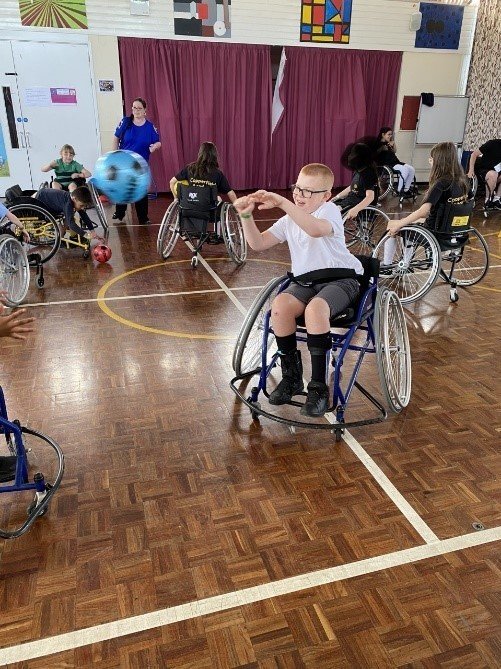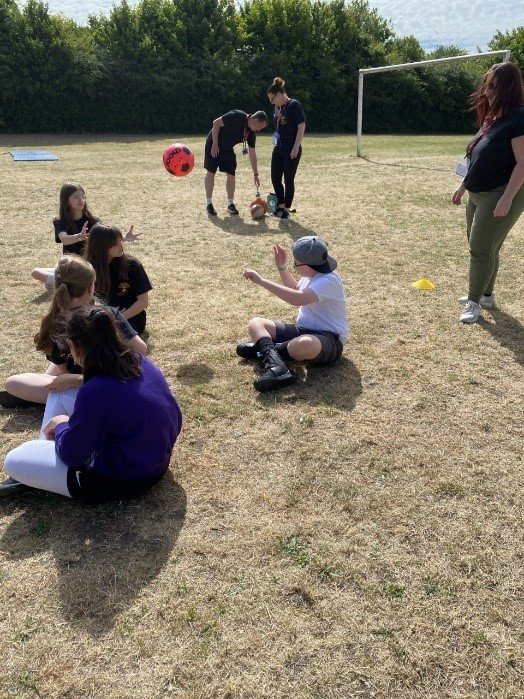 Sports Day - 21st June 2022
On Tuesday 21st June 2022, after 2 years of waiting, Bean Primary School could finally hold our exciting full school sports day. Many spectators were able to come along and cheer on our amazing athletes.
The children took part in event
As such as the traditional egg and spoon race, sack race, sprints and many more challenging events, winning points for their houses.
After all the events had taken place, all Year 5 and Year 6 children took the challenge to take part in the long distance race.
All children showed great willingness and sportsmanship in all events, making the whole morning a very enjoyable event.
Well done to Normans winning the overall points cup!
Girls Tag Rugby Years 5/6 Competition - 22nd April 2022
Bean Primary Schools first girls Tag rugby team took part in the Dartfordians Girls Tag rugby competition. Only being developed as a team this year, the girls played four games against some strong teams, holding their own in each match. The girls fought hard with amazing tries from Rosie C, Lila and Beans own super rocket, Erin flying past some of the tallest players and leaving them for dust. The girls played extremely well and enjoyed their well-deserved hotdog at the end of the tournament.
Very excited for next season!
Big thank you to Mr Castleton who has been coaching our Tag Rugby afterschool club and supporting our girls team.
Tag rugby will return next season!